About the Condor Array Telescope
Research, education, and public outreach
The
Condor Array Telescope

combines off-the-shelf, consumer-grade components with state-of-the-art computing and information technologies to create a new type of high-performance astronomical telescope.
Research
Optimized for both low-surface-brightness and rapid-cadence observations.
Education
Committed to implementing a broad range of educational possibilities.
Public outreach
Dedicated to sharing cutting-edge discoveries with a wide and diverse audience.
Configuration
The telescope is constructed using off-the-shelf, consumer-grade components.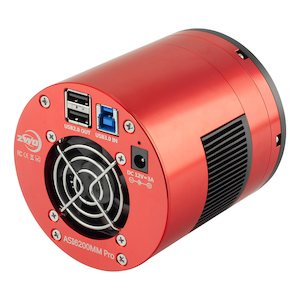 Condor is an array telescope made up of six 180 mm-diameter refracting telescopes—each equipped with a focal-reducing field corrector, large-format CMOS camera, motorized filter wheel, and motorized focuser—attached to a common remote-controlled mount.
TEC 180 mm-diameter apochromatic refracting telescopes
Astro-Physics 0.72x quad telecompressor correctors
ZWO EFW-7x2" motorized filter wheels
Optec TCF-Leo motorized focusers
Optical baffles coated with Nano-Lab carbon nanotube paint
ZWO ASI6200MM large-format cooled CMOS cameras
Selection of Sloan and LRGB filters
PlaneWave L-600 direct-drive mount
Performance
The telescope is designed to carry out low-surface-brightness and rapid-cadence observations.
Condor is optimized for detecting both extended, low-surface-brightness features and point sources and is capable of efficiently imaging regions of the sky at a rapid cadence of 60 s while remaining sky-noise limited.
Sensor format: 9576 x 6388 pixel
Instantanesous field of view: 2.3 x 1.5 deg
Read noise: 1.1 to 3.5 e
Maximum full-resolution frame rate: 3.2 fps
Plate scale: 0.86 arcsec pixel
ADC bits: 16
Maximum full-well capacity: 51 ke
Peak quantum efficiency: 80%
Meet the Condor Project Team
The Condor project team is based in the Department of Physics and Astronomy of Stony Brook University with collaborators worldwide.
Meet the Condor Administrative Staff
We are grateful to the superb administrative staff of Stony Brook University.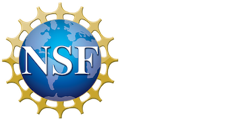 The Condor Array Telescope gratefully acknowledges funding from the National Science Foundation.
Latest Posts
June 4, 2023
---
March 5, 2023
---
March 8, 2021
Contact Us
OBSERVATORY
Dark Sky New Mexico, Animas, NM
HEADQUARTERS
Stony Brook University